When you buy through links on our site, we may earn an affiliate commission. Learn more
When you're looking for good accounting software, you want to make sure that it has the right elements and tools that will enable you to monitor your business operations accurately. At the same time, it should be easy to monitor to keep track of all the vital information, which is why we will compare Zoho vs. FreshBooks in this article.
Looking for the best accounting solution for your business can be a daunting task. Zoho vs. FreshBooks has a lot of similarities, but they differ in some key points. They're both instrumental, but which one should you choose?
If you are in a hurry, one of the best ways to decide which software is best for you is by signing up for a trial:
Zoho Books Overview
You've probably come across the name Zoho before. It provides business solutions to all types of companies and organizations to guarantee the smooth flow of operations. These tools are meant to optimize the productivity of any business with a variety of online applications.
Zoho Books is an attractive accounting tool for cloud-based small businesses and companies that need a reliable tool to monitor all their operations with one flexible software program. It has a user-friendly interface and an attractive pricing plan that will allow you to keep track of all your accounting details.
The best features of Zoho Books are the interface's flexibility and usability in bookkeeping areas that would otherwise cost you a lot of time and money. In addition, all details connected to sales, purchases, project tracking, and inventory management can be easily monitored and controlled with the help of this business tool.
Moreover, it offers more support, especially to growing companies that might lack some resources. However, it lacks the flexibility of payroll integration, limiting when you're trying to run a successful business.
A payroll feature is only available to some locations. Moreover, the platform doesn't integrate with third-party payroll providers.
Due to the changes in the business environment, the developers of Zoho Books worked hard to add a few more features to make it more appealing to users. Tools like Zoho Mail and Zoho Cliq, a chat tool, will make your business operations flow smoothly as it allows for complete integration of receipts, invoices, and all other documents.
Zoho Books Pros
Here are some of the features that make Zoho Books an excellent choice for small businesses.
Affordable accounting solution.
Intuitive user interface.
Detailed records and transaction forms to allow for close monitoring of all business operations.
Several payment gateways.
Excellent document management tools.
Good support options.
Mobile phone interface.
Zoho Books Cons
Despite being an excellent choice for growing businesses, Zoho Books comes with a few limitations.
The integrated payroll is restricted to Texas and California.
Tracking time must be linked to projects.
Zoho Books Features
Here are some of the features of Zoho Books and why it's an excellent accounting tool.
Setup and Import Options
Zoho Books is easy to set up and use. Once you sign up, the interface will walk you through various settings to help you customize your tool. You can also change these settings later on as your needs change.
After creating your company's profiles, you'll be able to choose the modules that you can use to keep track of your projects and operations, like sales orders and estimates. In addition, there's more help available if you want to configure opening balances, bank connections and assign roles to several users.
The settings are detailed to help you understand every module to monitor your business operations. Unfortunately, this means that you will spend time studying what your settings can offer to make the best of this accounting tool. If you fail to spend enough time exploring various features, you might miss some of the benefits of the tools.
You should create records for contacts and items and download sample files. Of course, you can always enter data manually, but you'll save a lot of time, money, and effort if you enter data beforehand.
Zoho vs. Freshbooks User Interface and Help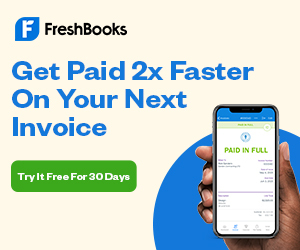 The screen displays valuable information about your transactions and projects to help you observe all operations in real-time. Data like overdue and current receivables, payables, and cash flow will allow you to see how your business decisions are actually working.
You can also keep an eye on the status of your projects with a chart that shows changes in income and expenses. The user interface is easy to understand, even if you have no previous experience with accounting tools. The interface features buttons, drop-down lists, fields, and checkboxes to allow easy navigation and entry.
Several links to several setup features include taxes, currencies, templates, reminders, and various automation tools. Moreover, the built-in features connect Zoho Books with other Zoho tools like Zoho CRM, Zoho Projects, and Zoho Expenses.
Moreover, you can cancel some of the most advanced features and create custom fields for every type of record and transaction. There is also a link to other resources like documents and forums, and you can contact the support staff through chat, phone, and email. However, other accounting tools might excel at this point, as Zoho Books doesn't offer the same number of guidance tools.
Zoho vs. Freshbooks Work Records
Entering contact and business details is an impressive feature that allows you to track all the transactions containing information about taxes, payments, reporting tags, in addition to the contact's name and address. These contacts can be customers or vendors to help you keep track of your work. Other accounting tools don't offer this number of tracking options through several custom fields.
Contacts' information will be saved with a dashboard that involves all the data, including payments and receivables. Moreover, you can examine the timeline to help you track any changes.
Zoho Books allows you to communicate with your contacts in their preferred language for close monitoring. There are other vital tabs that you can integrate with Zoho Books, including mail applications like Gmail and Outlook. i
Inventory management features display items like sales descriptions, rates, and accounts. In addition, you can set up price lists and adjust inventory levels with maximum flexibility. However, for proper inventory management, you'll need to subscribe to the inventory add-on.
Zoho vs. Freshbooks Transaction Forms
Zoho Books offers excellent transaction forms compared to other competitive business solutions. These include delivery notes, retainer invoices, and packing slips in addition to standard sales forms. All purchases and payment transactions are recorded in detail. Just like contact forms, transaction forms can contain up to 10 fields.
However, although the tool provides a lot of information for tracking purposes, it comes with a learning curve. As a result, you'll have to spend some time learning how to use this tool, especially if you've never worked with multi-segment formulas before.
Moreover, Zoho Books added an exclusive feature for document management by scanning documents or having clients directly send them to your mailbox. Zoho Books then manages to find the pattern for proper categorization to enter your data in transaction forms.
Project and Timesheets
Zoho Books allows you to trace your projects by choosing the billing method and specifying the customer. In addition, each project will have its specific homepage where you can find relevant information like hours worked, purchases, and sales. This way, you'll know if all worked hours have been accomplished and the amount of profit achieved.
However, Zoho Books lacks the flexibility needed to keep track of your payroll. As a result, you will face a problem if you want to relate the time-tracking of projects to payroll.
Reporting
In addition to the flexibility and usability of this tool, it offers a large number of useful reports that will help you keep track of how your business operations are going. These reports show you the result of related decisions, so you can make adjustments when needed.
Reports cover every aspect of the business, including sales, purchases, receivables, and payables. Moreover, there are special advanced reports that include an enhanced trial balance, ledger, and journal.
Zoho Books give you the option to customize these reports by adding the fields that make sense. The added customization improves the filters and views that will allow you to use this data efficiently. Nevertheless, other accounting tools excel at this feature. However, for the price you pay for Zoho Books, it's still quite a bargain.
Zoho vs. Freshbooks Mobile Interface
To cater to the needs of various users, Zoho Books is adequately displayed on the Android app and IOS app, just like it does on the web-based version. This grants you immediate access to help you manage your business operations properly.
The multi-screen dashboard displays provide all the information that you need to keep track of your business operations with elements like cash flow, receivables, income, and expenses. You can also access contacts through the smartphone and call, email, or message them directly.
All the other features are accessible from your phone, granting users more flexibility as you can literally run your business from the phone. Android and IOS apps have different navigation systems, but they're both practical and effective.
FreshBooks Overview
If you're looking for a comprehensive and intuitive accounting solution for your business, then you definitely need to consider FreshBooks. It supports estimates, invoices, time tracking, and projects to provide you with all the required information to observe your business operations closely.
Although FreshBooks initially started as an invoicing solution, it currently offers a lot more and has even become the go-to online accounting solution that most companies would consider. It became the best business solution for small and medium-sized businesses with a list of exciting features that will allow you to keep a detailed track of how your business goes.
The older version of FreshBooks has gone through several notable changes that made it more efficient and easier to use. It currently works according to the rules of double-entry accounting, which is the industry standard in bookkeeping.
Although this method doesn't affect the way you use FreshBooks, it guarantees that your accounting system will have a solid framework with valuable insights into your finances. As a result, you can keep an eye on all the changes that your business goes through and make the right decisions at the right time.
However, some features were available in the classic version of FreshBooks and haven't yet been incorporated into the new version, like the inventory management and reporting system. Older users of FreshBooks choose to continue using the old version or automatically migrate to the new one. However, all new users are automatically assigned to the new one.
FreshBooks Pros
FreshBooks comes with a lot of advantages that make it popular among different businesses.
It uses the double-entry accounting method.
Offers several team collaboration tools.
Impressive user experience.
Excellent records and time tracking tools.
Simple product and service records.
Excellent mobile interface.
FreshBooks Cons
Compared to other accounting solutions, FreshBooks still lacks some features that can help you monitor all your business operations.
Doesn't offer quarterly tax estimates.
Some dashboard problems.
FreshBooks Features
With a combination of old and new features, FreshBooks is one of the most accessible tools that will help you keep track of your revenues and expenses for better monitoring.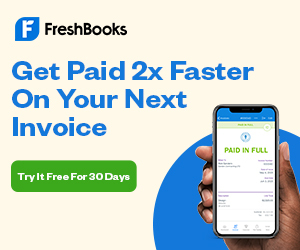 Zoho vs. Freshbooks User Interface
A good tool should offer a list of extensive features but should also be easy to understand and use. This is why FreshBooks has become an excellent choice for small and medium-sized businesses because all users can access the required information. It offers detailed information about your company, in addition to the option of customizing your invoices and sending a test invoice.
After setting up your account, you'll be directed to the dashboard that will show you the overall financial status of your company. You'll gain access to 5 charts; your outstanding revenue, total profit, spending displays, revenue streams, and unbilled time. Using these charts, you will understand how your business is operating, so you can calculate your profit and loss and tell who owes you money.
A vertical pane provides access to the core areas of the tool; dashboard, clients, time tracking, projects, expenses, invoices, estimates, reports, and access to your team. Once you click a tab, a list of settings will appear. You can add new items, integrate 3rd party applications, and contact support.
The top of the screen shows training videos that will help you explore and understand the features of FreshBooks. You can also invite other members of the team and create new records and transactions. However, you'll have to scroll a lot to reach the charts. They're not interactive, and this can be a bit limiting.
FreshBooks allows you to use your login credentials to connect you to the financial institutions that you have accounts with as it imports all account transactions. You can also sign up for FreshBooks payments and receive credit cards.
Older users of Classic FreshBooks might struggle a little to cope with the differences between the old and newer versions. However, if you've just signed up, you'll see that FreshBooks is one of the simplest accounting tools available.
Invoices
You can see all the invoices received from other FreshBooks users with details about overdue, outstanding, and draft invoices. Moreover, some videos will walk you through the whole process so that you can have all the details related to your invoices in one place.
FreshBooks also integrates estimates and proposals, and they can both be changed to invoices to assess projects. They can be electronically signed by a client and can include text and tables. You can also create retainers with recurring clients who need more complex invoicing. These features are exclusive to FreshBooks, and no competitor offers them in such detail.
However, it would help if you understood that you pay for FreshBooks based on the number of active clients. Therefore, adding any new clients will move you to another pricing tier, which costs more.
Context-Sensitive Settings
Other tools display a list of settings that apply to all features. However, FreshBooks exclusively display context-sensitive settings to change and customize one feature at a time. This option saves time as you can schedule online payments, switch to different invoice styles, and make recurring invoices manually or automatically.
You can later view the invoice history or add additional tasks like mailing it or changing it into PDF. You can also set reminders to charge late fees, but this option is not available if you use the Lite version of FreshBooks.
Contacts
To better understand each client's situation, your contacts are displayed graphically with a business card that contains all the relevant data, including the client's name, phone number, and email address. Next to it, you will see a graph that shows the outstanding revenue of each client. Finally, this outstanding revenue is broken into an unbilled time, unbilled expenses, and draft invoices.
You will also see a table that shows the reports, projects, invoices, retainers, expenses, and estimates related to the same client. Keeping client records will help you make more informed decisions and provide immediate and easy access to the needed information to all the concerned users.
Your bank accounts can be linked to FreshBooks to keep track of your expenses. The tool can be trained to categorize these expenses to help you while working on reports and taxes. You can attach files and add information to your expenses like date, category, description, supplier, price, and tax. Nevertheless, FreshBooks doesn't estimate quarterly tax payments like other accounting tools.
Project Management Tools
Once you get a new project, FreshBooks will let you assign team members as admins, managers, contractors, or employees. You can also assign it to an external client, set the hourly budget, and specify the end date.
You can set the payment rate, whether it's flat for the whole project, or hourly depending on the person doing the project. You can add the services that will be involved in each project. With the help of the time tracking page, you can set the start and stop times and show the hours worked in a bar chart.
Mobile App
FreshBooks offers intuitive mobile apps on Android and IOS devices, the same way it offers an excellent web-based version. The app opens to show three critical charts; outstanding revenue, total profit, and total spending. All the settings can be accessed and edited from a mobile device.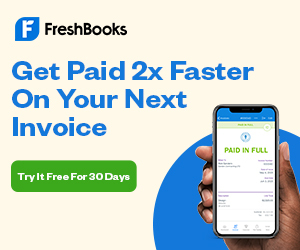 FAQ
What are the Similarities Between Zoho vs. FreshBooks?
These two accounting tools have a lot in common.
Both are user-friendly with impressive mobile applications. In addition, they will help you track expenses and offer a list of customizable tools that you can use to manage your business efficiently.
Both tools are suitable for people who have little experience with accounting tools. There's a learning curve, but it's manageable.
Customer support is excellent, so you will feel safe while using any of them.
What are the Differences Between Zoho vs. FreshBooks?
Despite their key similarities, several features set these tools apart.
FreshBooks offers a 30-day free trial period. Zoho Books offers only a 14-day free trial period.
The basic plan of Zoho Books costs $9 per month and $90 per year. It supports 50 contacts, 1 user, and 1 accountant. In addition, it grants access to 5 automated workflows.
FreshBooks has a Lite plan that costs $15 per month, a Plus plan that costs $25 per month, and a Premium plan that costs $50 per month. The lowest package allows you to have 5 active clients.
FreshBooks have been improving over the past years, displaying little to no crashing or slowing, even when handling larger transactions. However, Zoho Books might face some problems.
FreshBooks automatically organizes files to add them to your account. Zoho Books doesn't do that.
Zoho Books has a specific tax tool to make the necessary tax adjustments. FreshBooks doesn't have that.
Summary
After understanding the basic features of Zoho Books and FreshBooks, you're probably wondering which one to go for. For a small business, Zoho will be the right choice. It offers an intuitive user interface with several adjustable features that will help you manage your business. It's also more affordable and provides access to a special tax adjustment tool.
If you have a growing business, you can stick to FreshBooks. It has several tracking and reporting features that will allow you to explore all the details related to your business operations. In addition, the features are somehow more complex to allow you to expand over time.
As a Reminder, you Can Sign up below for trials to test out Zoho vs. Freshbooks for yourself!
Amazon and the Amazon logo are trademarks of Amazon.com, Inc, or its affiliates.